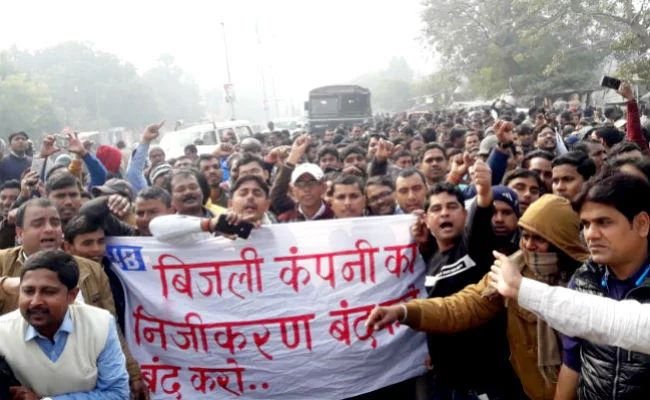 More than a dozen employees of the Bihar Electricity Department who were protesting against privatisation were injured in Patna on Monday as they clashed with police, who resorted to water cannons and baton charges to disperse the demonstrators.
The protest was participated by hundreds of employees, including engineers to workers, and was organised under the banner of Vidhut Kamgar Padhadhikari Abhiyanta Sanyukt Sangharsh Morcha, a joint platform of electricity employees in the state. The protesters had gathered in large numbers outside the Vidhut Bhawan near IT Golumber in the heart of Patna. They disrupted road traffic on Belly road as the protesting employees blocked it for hours. The protesting employees raised slogans against the state government and also threatened to go on strike if they did not issue a notification accepting their demands.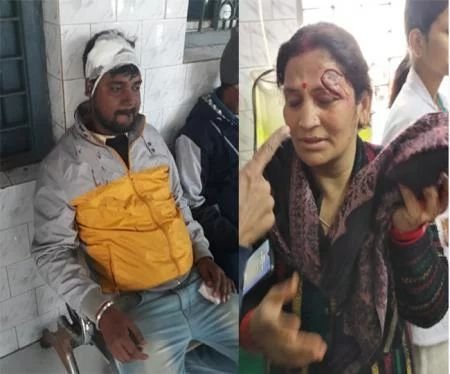 After protesting employees refused to end their demonstration, large team of security forces were deployed, following which the police resorted to water cannon disperse them. Not only that, the security forces also charged with batons. In the police action against protesting employees, more than a dozen sustained injuries.
"Police have chased protesting employees like criminals, beaten with baton, assaulted many and roughed up also. Dozens of us were badly hit by batons that injured our head, legs and hands. Many fell on the ground and got injured while trying to escape from baton charges by police," Junior Engineer Power Association leader Upendar Choudhary said.
The electricity employees had issued a notice to the state government on January 20 that they would stage a protest and will start agitation against privatisation of electricity if the government goes ahead with its move.
Last September, the employees had urged the NDA government led by Nitish Kumar not to make a hasty decision for privatising power supply. "The government has been trying to privatise power supply in the name of maintenance policy and franchise. We will oppose it from our offices to our streets," said Ashwani Kumar, president of Power Engineering Service Association (PESA), Bihar.